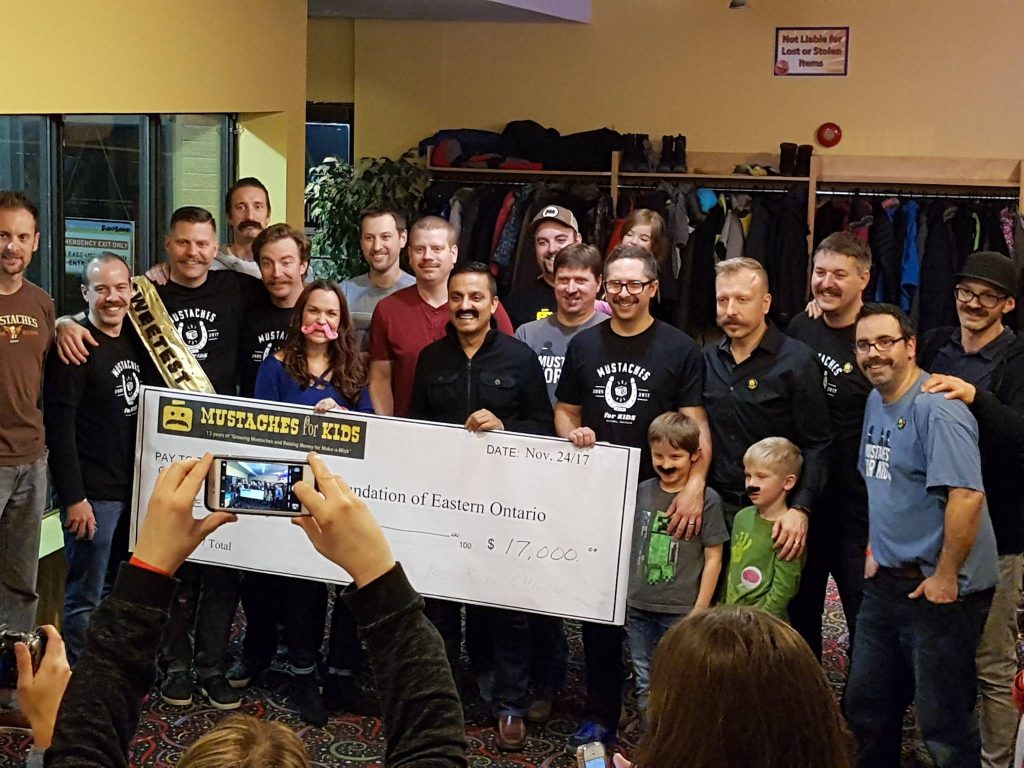 This year marked our 13th year growing and raising money for Make-a-Wish Eastern Ontario.  We raised $16,000 this year,  bringing our all-time total contribution to $258,000.
A mustache would be nothing without the upper lip:
Thank you to our diligent and dashing organizers: Mike Hollingworth, Trevor Kealey, and Brett Tackaberry
Thank you all our growers.  Each and every one is gem.
Thank you to all our donors.
Thank you to the Rebel.com Team and Rebel.com for matching donations.
Thank you to Steve Palmer for the sweet t-shirt design.  Steve is a co-founder of our M4K group and an all-around swell guy.
Thank you to John Kealey and Kyle Megill from Studio Nohands for producing our video.
Thank you to Funhaven for hosting our stache bash.
Kudos to the man, the myth, the legend @tackaberry for taking home this year's sweetest stache! Well done sir, well done. pic.twitter.com/xW1WdSRN43

— Mustaches for Kids (@m4kottawa) November 27, 2017
December 3rd, 2017 by Brett Tackaberry